PEOPLE ARE TALKING...
I don't have time to shop because I have two boys, one who is special needs. Shopping doesn't go too easy especially now that I have another baby on the way. My first blessing came in at the time they said it would and we had 7 days to decide what we wanted to keep, I loved everything in the first and second package so I kept everything from both quarterly shipments. They also work with me changing sizes as my boys are growing fast. I would recommend this opportunity to all families as shopping can be tough, tiring, and unpleasant sometimes. Wee Blessing is a great business and I love it. My boys also love having new name brand clothes.
-Aimee J.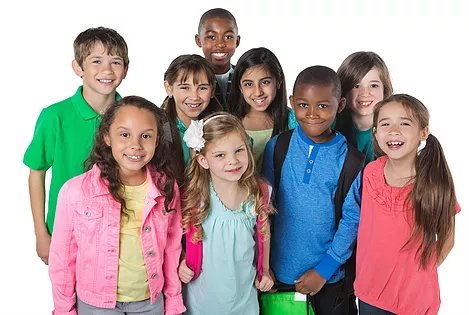 My daughter gets so excited when I tell her that her blessing is on the way and when the box gets here she loves to open it and see what's inside. We have been very pleased with every item we have received and the price is great for the quality of items receive.
-Kristie S.
I cannot describe how much my children and I love Wee Blessing! It is such an easy, convenient, and affordable way for me to get new and trendy clothing for my kids. They have helped me many times when I needed to adjust style choices and clothing sizes and have always returned my emails quickly, while answering any questions I have. Both of my children light up with excitement whenever our Blessing arrives. Even my 6 year old son loves going thru his items, picking out the ones he likes best. I recommend Wee Blessing to any busy parent out there. I know I didn't realize how much I needed Wee Blessing until I received my first blessing from them.
-Kristina F.
Wee Blessing has been a real blessing to me. With working outside and inside the home it's hard to find time to find quality clothing for my grandchildren at a reasonable price AND find them the 'trendy' clothing they want. Wee Blessing does that for me. It's nice to make my grand kids happy. Thank you for all your hard work! I couldn't ask for better service.
-Denise J.
Wee Blessings has been apart of our lives for a few months now and it is like Christmas to me each month I see the box sitting on my steps when I get home from work. It's like being able to shop from home. The clothes are so very cute, I keep what I love, and send back what I don't. Wonderful company, great communication, and a blessing to our lives.
-Tiffany S.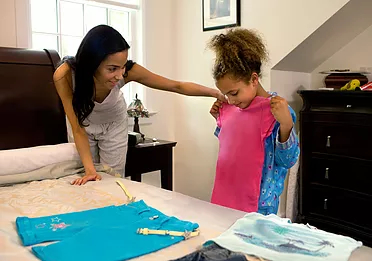 Everything is great every month. Great Experience and it keeps getting better each time. My daughter loves getting her blessing every month and we cannot wait until the next month. We love the clothes. It's amazing how they know just what to send. It is like bringing the store to us without all of the hassle. Our stylist nails it every time and the prices are amazing!

-Evelyn R.
My children and I both have enjoyed our Wee Blessing every month! It is like Christmas is sitting at our front door every time it comes in! They make sure to pick items that are specific to each one of my daughters from their favorite color to their favorite style of item. If I need a different size in a particular brand they always read my note to make that change. This has truly been a blessing for this working mom! Shopping done from my seat and not my feet!
-Caris S.